In light of the recent developments regarding the coronavirus (COVID-19), we have resumed some in-person sessions on a limited basis.
Due to the Coronavirus we are taking precaution to promote the safety of our clients, staff, and community. Our ABA and our testing services have resumed in-person sessions. In-person sessions for testing will be conducted at our office in Clarksville, Maryland.
For our ABA services, we conduct in-person sessions in our offices in Clarksville, Maryland and in client's homes. We continue to take precautions to promote the safety of our clients, staff, and community by offering video sessions via telehealth for those who may not feel comfortable with in-person sessions.
We continue to follow CDC guidelines for healthcare settings, so masks and social distancing are required for all in-person services. For those who are not able to come to our office, we will continue to provide video sessions via telehealth.
Most individual, family, couples, and group psychotherapy sessions will continue to be conducted by video using telehealth.
Keep in mind our cancellation policy is in effect for telehealth appointments. 24-hour notice on a weekday must be given for cancellations. The late cancellation/missed appointment fee will be waived in the case of illness or emergency. We do reserve the right to ask for proof of illness or emergency (e.g., physician's note, receipt, etc.)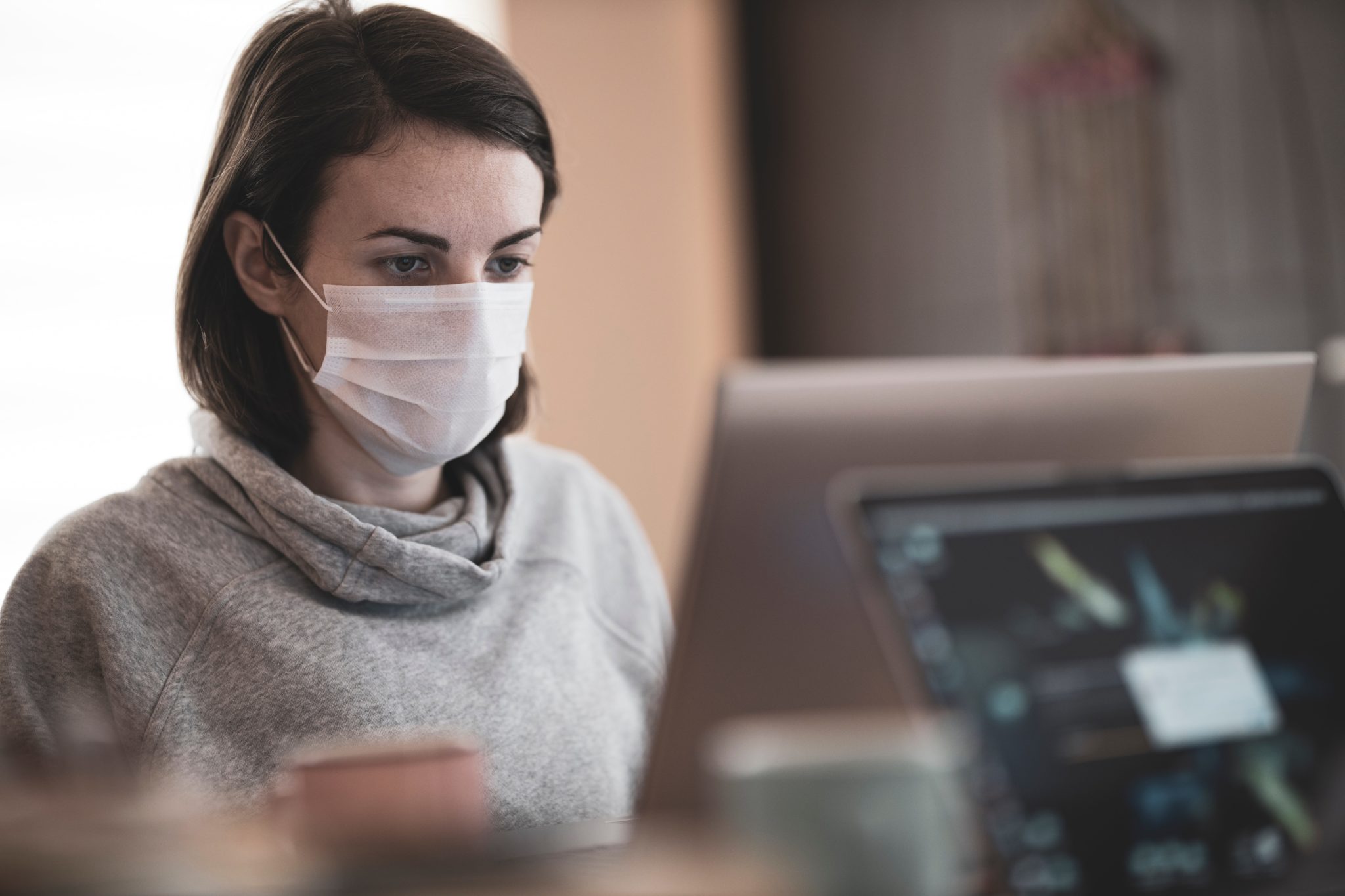 Guidelines for In-Person Sessions
For BHWC to provide you with in -person services, the following protocols must be followed by patients/clients and providers:
• Social distancing requirements must be met, meaning that you must maintain a six-foot distance from others while in offices, waiting rooms, and other areas.
• Patients/clients, caregivers, and providers will be required to wear face coverings or masks while in the office. If you do not have a face covering, one will be provided to you.
• Hand sanitizer will be provided at the office entrance and must be used upon entering the office.
• Hand sanitizer will be provided for use when the clinician enters the home or community environment.
• There will be no physical contact with others in the office or in the home.
• BHWC staff will have no physical contact with others in the home or community environment.
• The client may have physical contact with an identified caregiver. This caregiver must wear face coverings/masks and use proper handwashing hygiene when interacting with the client.
• You will be asked to wait in your vehicle or outside the office until you receive a text, email, or phone call from office staff indicating that you can enter the office.
• You agree not to present for in-person services if you have a fever, shortness of breath, coughing, or any other symptoms associated with COVID-19 or if you have been exposed to another person who is showing signs of infection or has confirmed COVID-19 within the past two weeks.
• You agree to temperature checks for anyone entering the office or anyone present in the home session area.
• If you are bringing a child or other dependent in for services, you agree to ensure that both you and your child/dependent follow all of these protocols.
From Brighter Hope Wellness Center
Telehealth Therapy Agreement
The telehealth therapy agreement will need to be completed and returned to BHWC prior to starting telehealth sessions. The telehealth therapy agreement can be downloaded from here: Telehealth Therapy Agreement
All sessions held virtually will be conducted via a telehealth platform. Sessions will be conducted during their regularly scheduled time by logging into the appropriate telehealth platform. You can access this link by:
Using the link provided to you in the reminder email/text message.