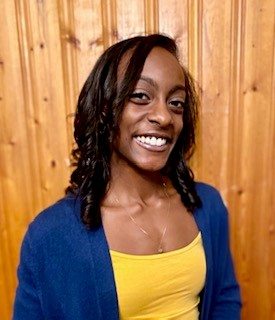 I am known in my close circle of friends as "the mom" because of my care and nurturing personality. Over the last 10 years I have honed my skills working with children by providing a loving environment while allowing them to cultivate a multitude of cognitive and developmental skills. I listen and observe patiently to understand the individual needs and respond accordingly. I continuously provide a safe space and effectively work towards client's goals.
I am a Registered Behavior Technician and graduating senior working on the completion of a B.S. is Child and Adolescent Studies from Bowie State University. My main focus is assessment and measurement with a wide range of experience treating challenging behaviors. I've dedicated my time and efforts to childhood development with a special focus in Applied Behavior Analysis (ABA). I am committed to work one-on-one with children utilizing ABA to implement their treatment plans.
Additional details: Seeing clients via teletherapy and in person. In-person sessions require explicit clinician and administrative approval prior to the first in-person session.
Accepting new clients? Yes, currently accepting new clients.