Brighter Hope Wellness Center (BHWC) is continuing to offer immersive undergraduate internship opportunities where students can gain practical experience. Recently, BHWC has welcomed two new interns to the team, and we are excited to see what they accomplish during their time with us. Read on to meet our interns for summer 2022! 
Administrative Intern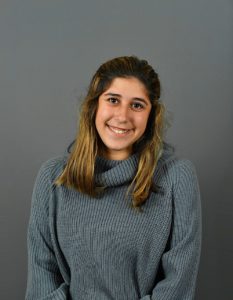 Ally Lang is an undergraduate student at West Virginia University where she is about to begin her senior year. At WVU, she is a double major in Psychology and Sociology. After graduation, Ally wishes to attend graduate school and enter a Counseling Psychology program. After Ally obtains her Master's in Counseling, she is interested in working with teenagers and young adults.  
Ally's interest in psychology stems from seeing the impact that mental health has on people. She hopes that by entering the mental health field, she can provide services to those who may be apprehensive about seeking help. She is passionate about helping others to work on themselves and better their lives.  
During her internship search, she became interested in Brighter Hope Wellness Center because of the chance to get hands-on experience. In her role as this summer's administrative intern, she will have the opportunity to directly assist BHWC clients.  
Social Media Intern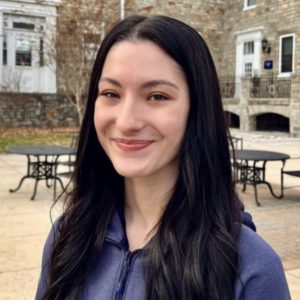 Hannah Furlow is a rising senior at Mount St. Mary's University where she is majoring in Psychology and minoring in Political Science. Some of Hannah's favorite undergraduate experiences have included coursework in Abnormal and Experimental Psychology. She will be graduating early in December of this year.  
Hannah's post-graduation plans include attending graduate school and pursuing a career as a Clinical Psychologist. Specifically, she is interested in researching trauma-related psychopathology as well as working in private practice with adult populations. She hopes that a career in psychological research and clinical work will allow her to make a meaningful impact on the lives of others.  
When searching for internship positions, BHWC stood out to Hannah because of the opportunity to work closely with professionals in the field. This summer she will be creating psychoeducational social media content that connects the local community to the many services that BHWC offers.  
Interested in Interning with BHWC? 
If you are interested in an internship experience with Brighter Hope, take a look at the opportunities that we have available. Notably, internships allow for those interested in the mental health field to gain both skills and experience. Please feel free to contact us with any questions!