Brighter Hope Wellness Center (BHWC) continues to offer internship opportunities where students can gain professional experience in the mental health field. We are excited to introduce our newest interns, who have made notable additions to our team these last few months. Read on to learn more about these two wonderful ladies!
Molly Weaver (Registered Behavior Technician Intern, Fall 2022/Spring 2023)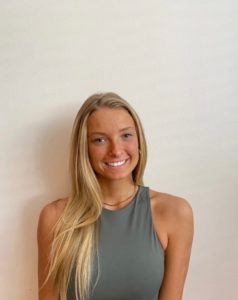 I am a senior at the University of Maryland pursuing my B.A. in Sociology. Upon graduating, I plan to continue to a master's degree program in psychology. Above all, my goal is to positively contribute to the lives of all the individuals I work with.
My years of experience working with families and children have developed my curiosity about the human experience and what it means to grow to our fullest potential. As a result, I have decided to dedicate my education and professional life to working with individuals and families. My previous work is founded on patient and open observation, child-directed play, and intervention practices to meet the needs of those I work with. I have assisted children in dealing with anger, grief, and enthusiasm in ways that have had lasting impacts. In time, the children I have worked with typically become close and open with me. Seeing them grow into the best version of themselves makes me happy. Given that, I am thrilled to continue my professional journey with new clients as a Registered Behavior Technician Intern with BHWC.
London Jackson (Administrative Intern, Spring 2023)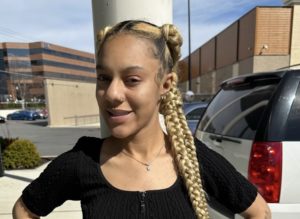 My passion for helping others and hardworking nature inspired me to pursue my bachelor's degree in psychology at Liberty University. Mental health awareness has always been important to me because of my work as a caregiver and child attendant. It has also inspired me to become a psychotherapist. I chose this field because I will enjoy helping people become better versions of themselves.
I plan on pursuing a master's degree in social services and becoming a founder of a homeless shelter. With this purpose in mind, my mission is to help individuals and families in need by creating a comfortable space to stay and allowing them to be in an improved situation. Interning at BHWC will help me with my future goals as I will gain administrative skills while working directly with clients.
Interested in Interning at Brighter Hope?
Brighter Hope is always looking for talented and passionate individuals seeking to gain experience in the mental health field. If you want to intern at Brighter Hope, please check out our current opportunities here.