Brighter Hope is beyond excited to introduce two new interns to their team.
Despite being in the midst of a pandemic, BHWC has not stopped seeking out new interns. BHWC is always eager to build onto their team and seek out knowledgeable and dedicated individuals who thrive off of helping others.
Our interns play a crucial role with our team at Brighter Hope. We look forward to working with both Bre and Lauren and are thrilled to view their successes first-hand. Without further ado, BHWC welcomes two new youthful brains to the team!
Administrative Intern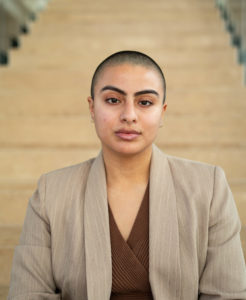 Bre Patino is a graduating senior at Towson University majoring in Psychology and minoring in Women & Gender Studies. After graduation, she plans to begin a Master's in Counseling Psychology program. Bre hopes to obtain her LCPC and become a therapist.
Psychology has allowed Bre to see the way mental health problems come to fruition and show themselves in unexpected ways. Through taking various psychology courses, Bre started to learn the science behind human behavior.  This made it easier for her to become empathetic. She claims that as someone who has struggled with their own mental health, the most rewarding part of this field is helping others understand themselves in ways they never thought possible.
She is passionate about gender differences and hopes to work in relationship counseling. As part of the LGBT+ community, she also hopes to provide therapy for the youth. Bre wishes to help those in their coming out process and exploring their queer identity. She feels more inclined to pursue this area even further due to a lack of mental health resources amongst the LGBT+ community.
Bre became interested in Brighter Hope Wellness to get hands-on experience in the mental health professional field. She also wanted to be part of a team that was as diverse as Brighter Hope's.
Social Media Intern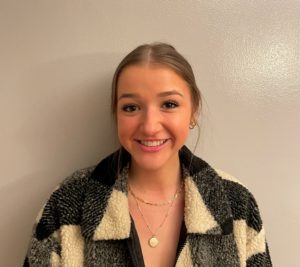 Lauren Kiley is a graduating senior at Towson University working towards a Bachelor's in Psychology. Lauren recieved her Associate's degree at Harford Community College. After two years, she transfered to Towson University to further her career and graduate with her Bachelor's Degree.
Lauren is a bilingual speaker. By being submerged into the Spanish culture, Lauren has noticed that mental health is not commonly discussed enough and/or understood amongst the Latin community.
Throughout Lauren's academic career, she has always been passionate about mental health and advocating for those in need. She believes that the field is constantly growing and demanding more attention. Lauren wishes to pursue a career that leaves a positive, long-lasting impact.
Brighter Hope Wellness Center seemed like a perfect fit for Lauren as she wishes to expand her pre-existing knowledge of mental health and contribute even further on different social platforms. Social media today provides a stigma associated with mental health. In today's society, vulnerability is mistaken for weakness. Lauren believes that by taking the correct approach and being vocal and open throughout different platforms, individuals who are struggling will be less afraid to speak up. Informing others and creating a safe space is the first step for individuals to seek the help that they need.
Want to become a BWHC intern?
BHWC is always looking to bring in fresh perspectives and potential future leaders. For more information at how to become a potential future intern, please visit https://www.brighterhopewellness.com/careers/intern/. Internships are an opportunity to show skills and knowledge. Brighter Hope allows interns to flourish by exposing them to real-world experiences.