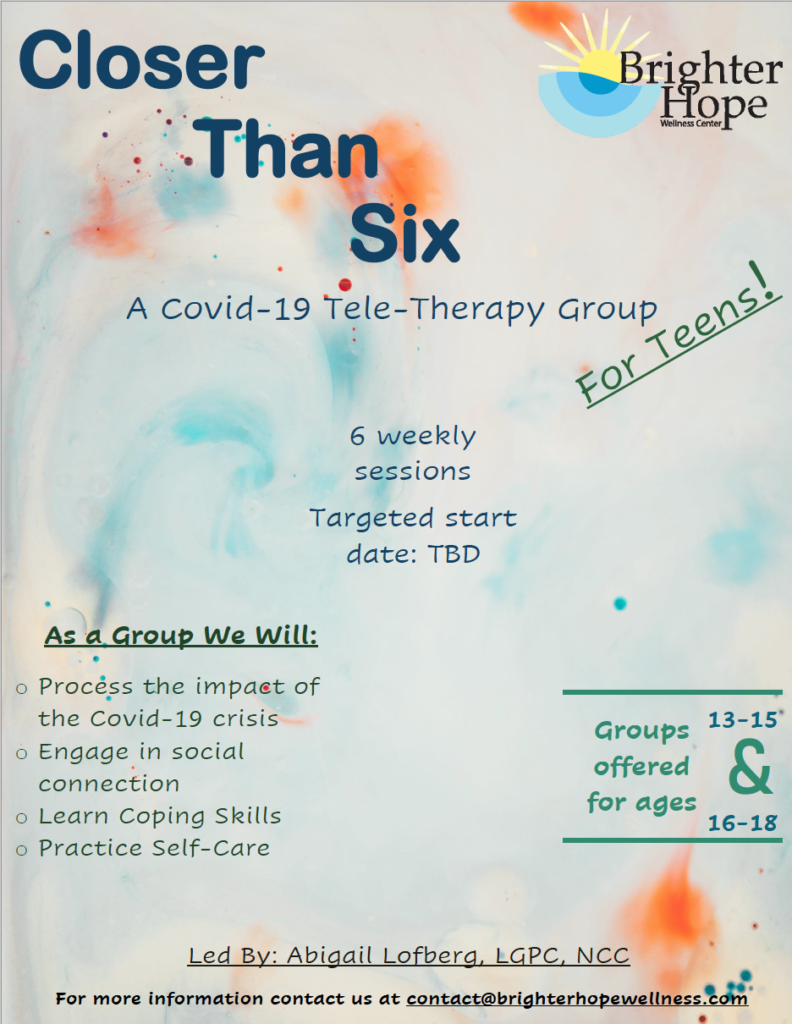 Closer than Six for Teens is a teletherapy group focusing on the difficulties that the COVID-19 pandemic has brought about. Groups will be offered for teens age 13-15 and 16-18, and is ideal for those who are struggling with school transitions, the effects of social distancing, lack of social connection, and general stress and anxiety brought about by COVID-19. In this group we will take time to process each individual's experience, learn coping skills, and engage in social connection with each other.
We will open a group for other ages based on interest so please inquire no matter the age
Pricing: please contact us for specifics about price as the cost to you will vary depending on whether we are in-network with your insurance.