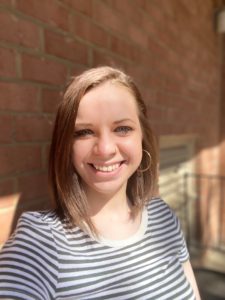 Seeking out counseling can be a difficult first step, whether it is for you, your child, or for your family. I ultimately want to be able to provide an environment for you to safely and effectively work towards your goals. I do not see therapy as a one size fits all approach; Rather I want to further help you understand how your unique background and history contributes to who you are as an individual, as well as integrate evidenced-based interventions into the sessions in order to meet your therapy goals.
I received my bachelor's degree in Psychology from Regent University, and my master's degree in Clinical Mental Health Counseling from George Washington University. I completed my internship trainings at the George Washington University Counseling Services Center and at The Frost School, High School Program, where I provided group and individual therapy to high-school students with emotional disabilities. I additionally worked as a Registered Behavioral Therapist (RBT) at Little Leaves Behavioral Services, providing ABA therapy to children and adolescents on the Autism-Spectrum both in home and school settings. I am currently a Licensed Graduate Professional Counselor practicing under the supervision of Kiara Hartwell, LPC and Dr. Cindy T. Graham.
My primary experience is working with adolescents presenting with concerns such as ADHD, depression, anxiety, autism, and behavioral concerns. While these concerns may be what brings you into the office, I will work with you to address how your concerns impact your relationships, family, education or personal life. I have experience working with families and individuals from a variety of backgrounds such as adoptive, divorced, or blended families. My background in ABA therapy further helps me integrate skills into the counseling session for those with behavioral concerns or those on the Autism-Spectrum, as well as an ability to collaborate with other professionals providing those services.
Additionally, I have worked with adults with concerns ranging from family conflict, anxiety and depression, or identity struggles. With all of my clients I use a client-centered approach which allows you to determine what your goals are and how we are going to work towards them, combined with evidenced based interventions such as Cognitive-Behavioral Therapy (CBT), Dialectical Behavioral Therapy (DBT), and Applied Behavioral Analysis (ABA) which will be implemented throughout our sessions.
Accepting new clients? Ms. Lofberg is no longer taking new clients.